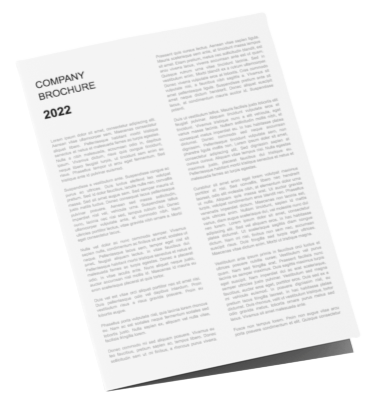 Download our brochure
Package Substations manufactured to the same high standard as our switchboards offering a complete MV/LV package which can also incorporate MV switchgear either standalone or close-coupled to the LV Equipment for installation within plant rooms or our purpose-made containerised solutions.
MV Incomer options of ring main units (RMU)
Incorporating cast resin transformers up to 4MVA
Air-cooled or force ventilated to increase output by up to 40%
Fully type tested assemblies to BE EN 61439-2
All transformers to the latest EU high energy efficiency directive EN 50541-1
MV cable options top or bottom
Voltages up to 33kV
Ingress protection to IP2X
Transformer housing Castell interlocked
Reduced footprint design
Maintenance access
Package Substations Features and Options:
Ingress protection ratings up to IP3X
Transformers with either copper or aluminium windings
Transformers from all the main manufactures including ABB, Schneider, SGB, Tesar, TMC, Zuchinni Legrand plus other manufacturers ranges
Routine full-factory witness testing
Full-heat rise testing available in dedicated enclosures
Package Substation Benefits
A package substation usually consists of a cast resin transformer that is directly connected to a high voltage network (HV) on the primary side and then directly connected to the LV Main Switchboard from the secondary low voltage (LV) side. The HV supply can come from either a site-owned HV circuit or HV ring which can connect to the primary side of the transformer via a HV rated cable connection box, HV Switch, Circuit Breaker or Ring Main Unit (RMU).
Package Substations are an efficient option to select when a large amount of power is required to feed a site with distributed LV especially when the customer site has access to a suitably rated high voltage power supply. This high voltage power supply is usually fed from a Distribution Network Operator (DNO) owned and operated sub-station or as stated above a site-owned HV Network, depending on the situation.
A Package Substation is a fully integrated close-coupled system, which can save time, space and money when compared to a de-coupled system. The connections from a remote transformer may require a lengthy cable or bus bar runs to reach the LV Switchboard, which can be expensive. Situating a cast resin transformer directly next to a suitably rated switchboard might be an attractive option.
The major benefits of a Package Substation from AF Switchgear are listed below:
Both the transformer and the Main LV Switchboard can be purchased through the company, saving time and effort
Customers can either choose their own transformer manufacturer or the company can choose from a select group of AF Switchgear trusted suppliers
AF Switchgear own and operates its own in-house Fabrications and Paint Plant, meaning the company can design and build transformer housings complete with natural ventilation and forced ventilation systems. Also available are safety door access systems such asCastell Locks.
If the package is to be situated outside of a building, AF Switchgear can supply secure GRP and weather-proof type enclosures for this very purpose
The transformer can be directly coupled to the LV Switchgear system via copper bus bars which is a more economical alternative to cabling, especially on larger systems
The operation of a Package Substation can be witness tested at an AF Switchgear site i.e. in a controlled factory environment booked via a Factory Acceptance Test (FAT)
Customers can purchase cast resin transformers up to 4MVA
Package Substation Applications
We provide a wide range of products from different manufacturers so we can cater to companies in a wide range of different sectors. Our package substations can be applied to:
Electrical Infrastructure
Many infrastructure projects require a large amount of power to be distributed which have access to the 11kV* High Voltage network. Infrastructure examples include Datacentres, Commercial Buildings and Sports & Leisure Facilities – just about anything which requires a large amount of power. 
Regardless of your needs, we will work with you to create a custom package substation solution that is right for your business. We have a wealth of experience working in different industries, so we understand what is required every time. Our package substations come in a range of configurations and different options, and we can help you find the perfect option for your business.
Case study – Derby Velodrome
Our work with Derby Velodrome is a prime example of how we can help you implement a package substation solution. 
During the construction of one of the largest sports complexes in the country, managing the temperature was crucial. In order to lay and set the wooden flooring, advanced heating and cooling systems were needed to maintain the right temperature. To achieve this, the project required fast-track manufacturing to enable a quick 'power-on' date to facilitate the heating and ventilation aspects during construction.
We supplied multiple twin package substations for the heating and cooling systems on the project, allowing the construction team to finish the velodrome. As well as providing the substations for the Derby velodrome, we also worked on a similar facility in Glasgow.
This is just one example of the large-scale construction projects that we assist with on a regular basis. You can find out more about our past projects on our website.
If you require a package substation solution, we are here to help. Our combination of quality products and expert knowledge means that we can work successfully with businesses in all industries. We have worked on large projects with some of the most prestigious organisations in the country, so no project is outside of our expertise. Fill out the contact form today to learn more about our package substations solutions.
*Voltages vary from region to region and is important to have this detail verified by an electrical engineer or competently trained person.
Frequently Asked Questions
What is a package substation?
A package substation usually consists of a cast resin transformer that is directly connected to a high voltage netwok on the primary side and then directly connected to the LV main switchboard from the secondary low-voltage side.
What are the main components of a package substation?
The main job of a package substation is to transfer power from the DNO (distribution network operator) into the LV distribution system of a building. The typical input for a package substation is at least one high-voltage feed usually around 11 kV.
What is the difference between power station and a substation?
A power station is somewhere electric power is generated, usually by mechanical means, such as steam or water, whereas substations change the voltage of that same electricity from high voltage to low voltage.
Which size of substations are widely used?
There are various sizes of package substations, and different types of transformers can be used. The maximum size is around 4MVA. Transformers can be copper-wound, or alluminium-wound, depending on customer preferences. Transformers can be naturally ventilated alternatively, forced ventilation can be used.
How much voltage is in a package substation?
On the primary side of the transformer, voltages tend to be around 11kV, and on the secondary side, 400V. In nearly all instances the voltage is AC not DC.
Do you have a Package Substation enquiry? Get in touch…
Your email address will not be published. Required fields are marked *