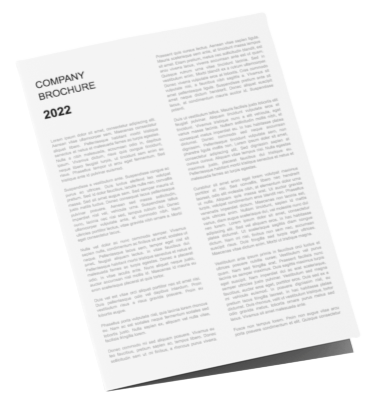 Download our brochure
AF Preedcrete Ltd, a subsidiary of AF Switchgear Ltd, has over 30 years' experience in the busbar industry. In partnership with the leading manufacturers of IP55 & IP68 Cast Resin Busbar Systems, we are able to offer a complete solution for all your busbar requirements, including design, manufacture, installation and testing.
AF Preedcrete can supply busbar configurations for all application needs, providing aluminium or copper conductor systems for a wide range of projects and environments.
IP68 (cast resin):
Compact epoxy cast resin busbar systems are suitable for applications in harsh environments
Suitable for outdoor environments and is resistant to most chemicals
IP67 rated tap off boxes available
Busbar trunking available from 400A to 6300A with copper or aluminium conductors
ATEX Zone II certified and is maintenance free
High mechanical strength
IP55 Riser Bar:
Five different elements make up the IP55 Riser Bar
A standard tap off element is has a total of 6 tap off facilities for a 4-pole element and 4 tap off facilities for a 5-pole facility.
Tap off boxes include: protection rating, switch disconnectors, automatic switches etc.
End Covers are used to guarantee the IP55 degree of protection at the end of the run.
Fire barriers give the busbar internal protection with an outer section allowing the user to seal the compartment.
IP55 Feeder:
Split into three categories according to the required size of power distribution
25A to 40A – A suitable copper conductor solution for lighting and small power requirements
100A to 400A – more suited to medium power distribution
400A to 6300A – suitable for high power distribution
Medium and High power conductors can be manufactured in copper or aluminium
Busbars can be mounted in a vertical or horizontal formation
Standard and bespoke tap-off units available
Frequently Asked Questions
What is the purpose of a busbar?
The purpose of a busbar is for collecting electric power from an incoming feeder and distributing that power to outgoing tap-offs. The first and foremost main purpose is to carry electricity and distribute it. They are essentially used to make a system more efficient.
What is a busbar in an electrical panel?
In an electrical panel, a busbar is a rigid conductor used for connecting together several circuits. Busbars in electrical panels are usually made from copper.
How is a busbar utilised in a package substation?
A busbar is an element you will find housed inside switchgear, panel boards and busway enclosures for local high-current power distribution. When package substations are required, the transformer within can be connected directly to the main LV switchgear via high-powered busbar systems that are manufactured in either aluminium or copper. The maximum rating for the busbar in these cases is 6300A.
Why is aluminium used in busbar systems instead of copper?
Aluminium is lighter in weight when compared with copper as aluminium has a lower density than copper (approximately 70% less). This makes it a viable option for busbars, when conductor size is not a problem. Although copper is a superior conductor to aluminium, aluminium conductors are cheaper to manufacture and buy, so for certain projects where cost is key, aluminium busbar systems are a popular choice. NOTE: Aluminium busbars are never used in AF Switchgear assemblies.
Need a Busbar Solution?
Our power distribution specialists have decades of combined experience installing and testing busbar solutions. With this extensive knowledge, our experts are available to help you with your requirements today.
Contact our team on +44 1623 555 600 or email us at sales@afswitchgear.co.uk for a free consultation.
Do you have a Busbar enquiry? Get in touch…
Your email address will not be published. Required fields are marked *