Celebrating almost 50 years of service
Established in 1974, our expertise in switchgear and control systems remains at the forefront of the technology.
2019

AF Switchgear Re-brand
On the mark of 45 years of service, AF Switchgear has rebranded in order to keep the company's image in line with the ever-evolving innovative products and services provided.
The creative concept, design and activation were handed by our partner agency Experium.
2017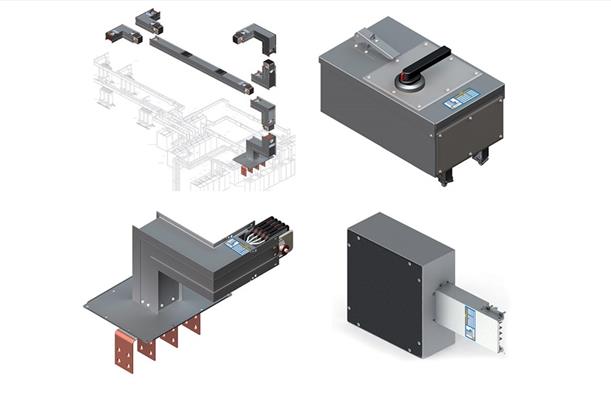 Preedcrete – Busbar trunking
AF Switchgear Ltd completed the acquisition of Preedcrete Ltd on 25th January 2017.
Preedcrete has over 30 years' experience in the busbar industry and works in partnership with two leading manufactures of IP55 and IP68 busbar systems.
By acquiring the company, this enables AF Switchgear to provide a whole service from design, manufacture, installation and testing of our power distribution products.
2015

Facility 4
2015 saw the purchase of a fourth factory at the Nottinghamshire Head Quarters.
The 25,000 sqft facility is ideally located directly next door to F3. After a couple of months of internal renovation, the factory was soon housing our onsite paint plant alongside Fabrication's after assembly department.
The boundary between the two factories has been suitably altered to make F3 and F4 effectively on the same site.
2014

40 Years and onward…
In August 2014, the company reached another landmark, its 40th Anniversary.
The availability of space (74000 sq ft) within three facilities has enabled each department to evolve without space constrictions. Facility 1 houses design, engineering and manufacture teams. Facility 2 includes administration and copper design and production. Sales and marketing, systems and monitoring and metalwork fabrication are located in Facility 3, with planning for a new paint facility being finalised in late 2014.
2013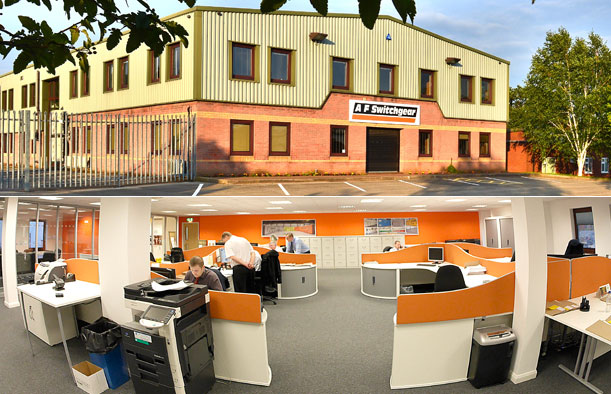 Expansion to additional site
In 2013, a further site, located adjacent to our existing complex, with a capacity equal in area to the extended Facility 1, facilitated the expansion of the growing Control and Monitoring Systems and Fabrications Divisions, and the rationalisation of office space ensuring efficient communication throughout the organisation. The London Office was also relocated to the prestigious Tower 42 building.
2009

London Office
In 2009, the Gray's Inn Road London office was open. Located in a short distance from St Pancras, the space was increasingly being used for existing and prospective clients meetings, while also providing a convenient drop-in point for AF consultants and visiting clients in London.
2008

Fabrications
Established in March 2008, the new subsidiary was set-up and running in no time, handling the design and sub-contract manufacture of all the enclosures used by AF Switchgear.
The established in-house design team was supported on the shop floor by a state-of-art TRUMPF CNC controlled punch machine, integrated with an automation unit to load the machine with blank sheets.
2007

Facility 3 added
In 2007, an additional factory unit was acquired. With around 5500 sq ft of shop floor space, the additional space helped alleviate some of the capacity from the fast-growing number of projects scheduled at the time.
2000

The New Millennium
Ian Foster succeeded Harry Foster as Managing Director in 2000 and the current Management team was established. In the following years, accreditation to BS EN ISO 9001:2000 and the development and full type test approval of switchgear assemblies was achieved. Also during this period, a 15,000sq ft factory extension was opened along with an in house sheet metal fabrication subsidiary and the establishment of a London office.
Early in the second decade of the new millennium, the Control and Monitoring Systems Division was well established and had gained Systems Integrator status for SCHNEIDER PowerLogic ION Enterprise.
1990

Four-fold expansion
In 1991, the company relocated to larger premises on Hockley Way in Alfreton and experienced a four-fold expansion during the 1990's. In 1997 a landmark move to our current site on Nunn Brook Road in Sutton-in-Ashfield took place. Within three years, the opportunity to purchase a co-sited facility and development land was seized – doubling our office and workshop capacity.
1974

Laying the foundations
The company was formed in August 1974, by Brian Astley and Harry Foster, at premises in Lichfield, Staffordshire. Harry and Brian had both been previously employed as Sales Managers at Dorman Smith Switchgear.
Harry Foster took full control of the company in 1980 and opened a new manufacturing facility in Meadow Lane, Alfreton. During the 1980's the client base increased and a reputation for engineering quality and flexibility, maintained today, was established.